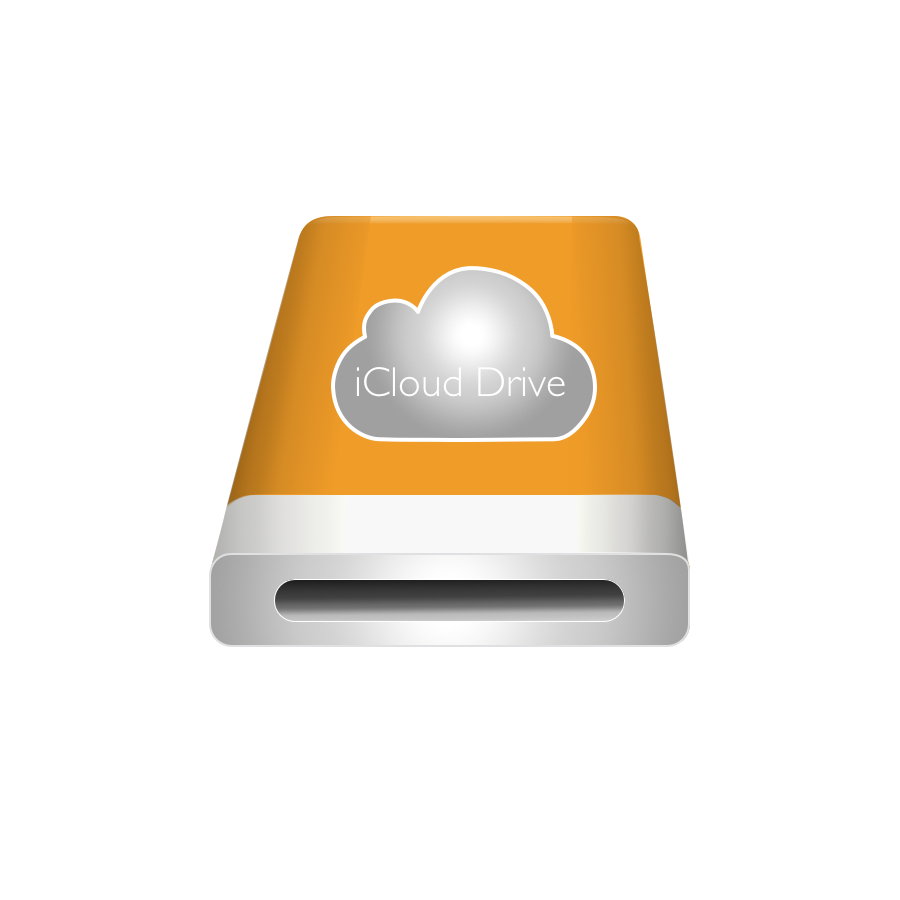 Here it is, the second installation of the iCloud series.  Today I'll be discussing the newly released iCloud Drive.  If you're not familiar with this service, iCloud Drive is in short, a place on your personal piece of Apple's servers.  You're able to store multiple file types in iCloud Drive such as, music files, Adobe files, Microsoft documents, photos, documents from Apple's productivity suite, and PDFs.  I could continue, but I figured we should get to the good stuff already.
There are three different ways to access the files that are stored on iCloud Drive. The first way is on a mobile device such as the iPod Touch, iPhone and iPad.  Files are accessed on these devices differently than using the next two methods I will cover.  These files are available through opening applications that are compatible with iCloud.  For example, if you open Pages on your iPad, you will have access to any files that are recognized by Pages including Microsoft Word documents.  The same goes for Numbers with Microsoft Excel documents.  If you have files that aren't recognized by a certain application, you'll need to choose a different one to access those files.  An example for this would be to download an app like PDF Expert if you want to access PDF documents stored on your iCloud Drive.
While some might see this as a limitation, I like that I have less clutter to sort through when searching for a document I'd like to edit in a certain app.  If you don't need to access a document on a mobile device there are other ways.  If you are using your own personal computer whether it be a Windows operating system or Mac, iCloud drive can be accessed just as though it were located on your computer's actual hard drive.  If you do use Windows, you can download iCloud for Windows here.  If you're using a Mac, you'll see it in the left column of your Finder window.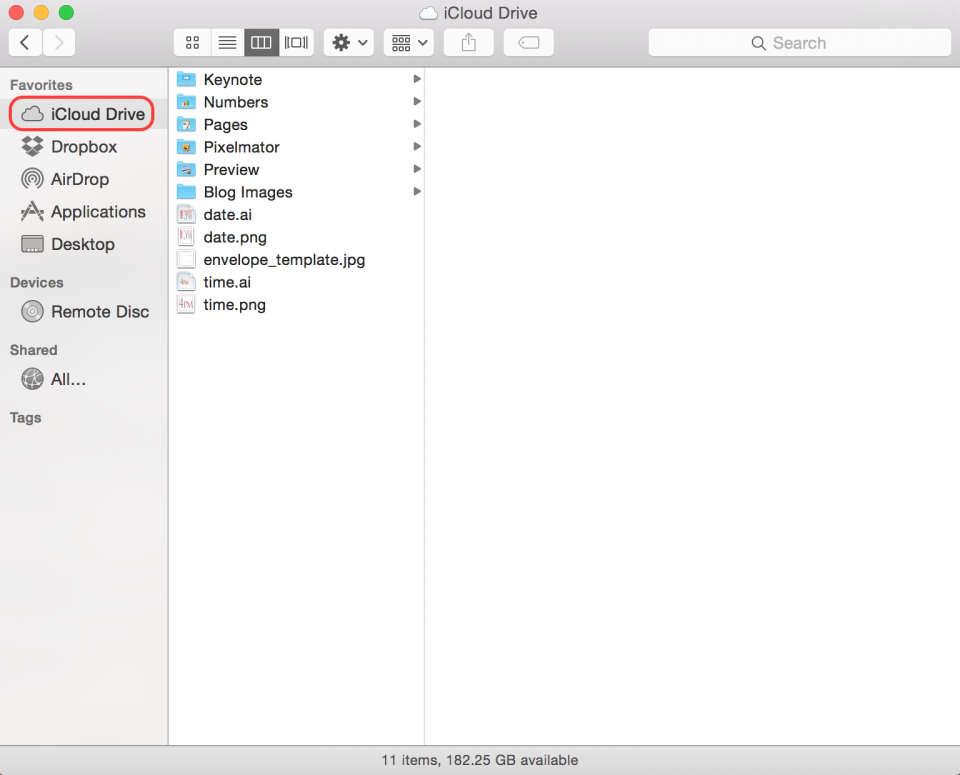 This option will give you access to all of the documents stored on iCloud Drive.  You'll want to use this option only on computers that you own.  If the computer you're using isn't one that you own, and you would still like to access your iCloud Drive then you'll want to use the next method.
The last way to access your iCloud Drive is through using a web browser.  This can be accomplished on either a Mac or a Windows computer.  Simply go to iCloud.com and sign in using your Apple ID and password.  Once you're logged in, choose the iCloud Drive App and you will have access to all of your files stored here.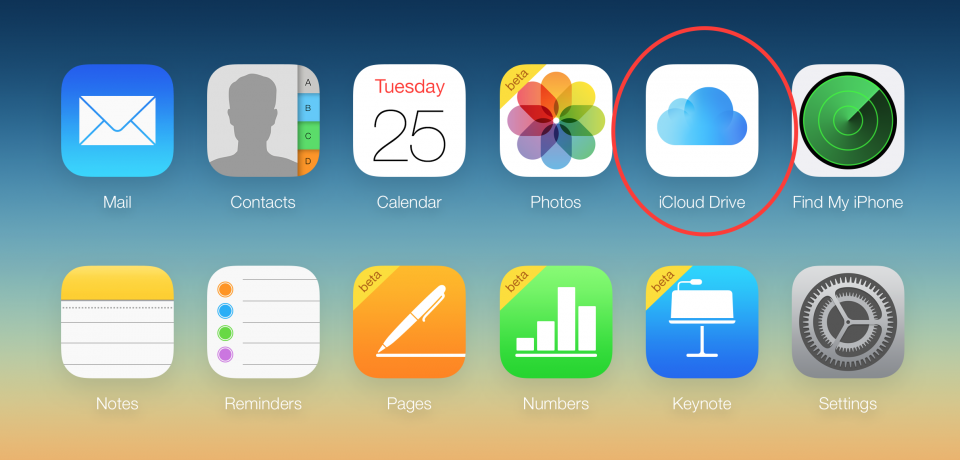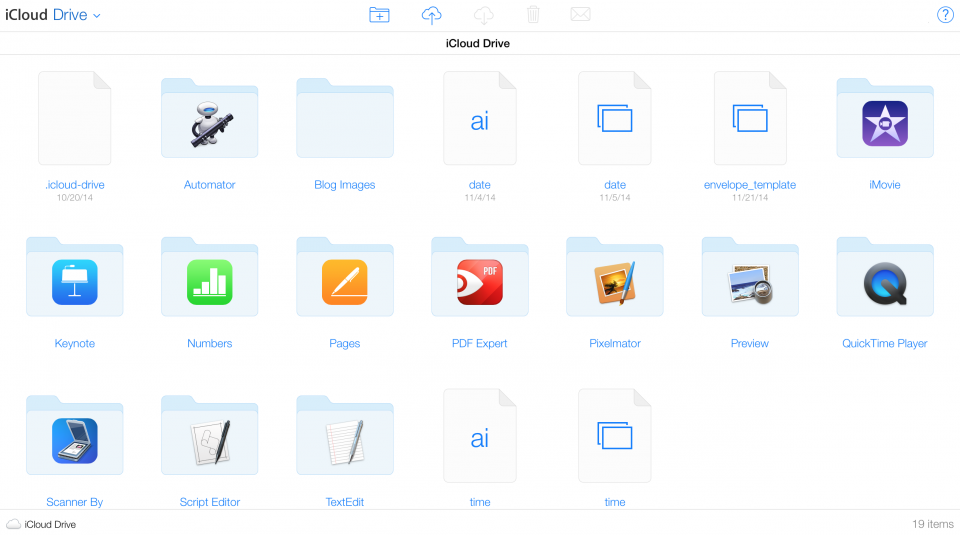 There is also an option to download files of your choice to the computer you are using.  Remember, you are simply accessing your personal piece of Apple's server.  The files you're viewing in this scenario are not stored on the hard drive of the computer you are using unless, you choose the option to download files.
iCloud Drive is a great way to store files in one place to allow multiple devices to have access to it without worrying about carrying around a thumb drive with you.  You can start working a document using a computer, save your progress to iCloud Drive and pick up where you left off on your mobile device or a different computer.  This is great for those who are always on the go.  The amount of space you have on your iCloud Drive is only limited to the amount of storage you pay for.  You get 5 GB of storage for free and if you need more room, there are very affordable options to upgrade to.  If you have any further questions, head on over to my Contact page.
Contact