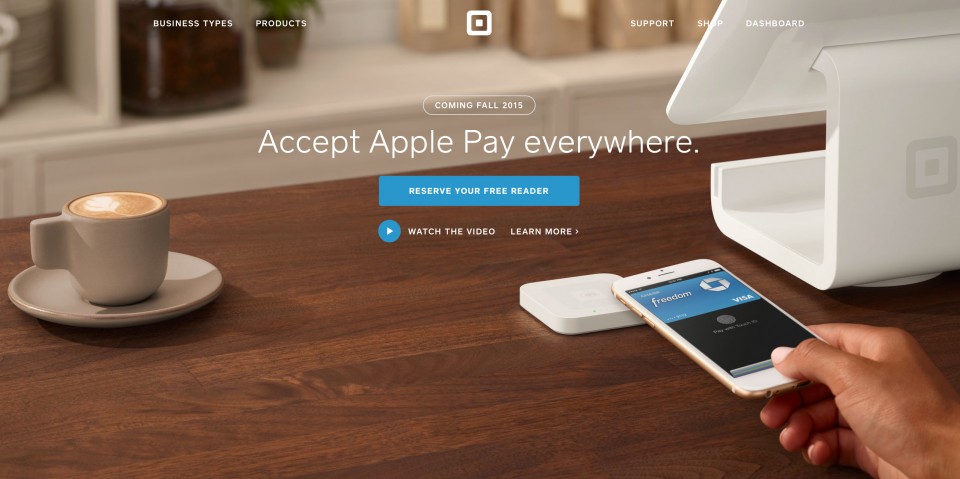 There are many small businesses that currently use Square to process credit card payments.  Square has been a real life saver for many of us by making it possible to run cards without paying an arm and a leg. As we all know, technology can help us immensely and at the same time, if we don't stay current, we may be missing chances to really wow our customers. This post is simply meant to give you all a reminder of what's out there when it comes to payment methods.  I hope it offers some value.
I'm sure many of you have heard of Apple before.  After all, you're probably using one of their devices as a register in your coffee shop, store, bar and restaurant.  What you might not have known is that yesterday, Apple held a huge conference announcing a lot of new features we can expect to see in their next operating system updates. While I'm a big nerd and sat through the whole thing with a huge grin on my face, I won't bore you with all the details. What I do want to mention is that there was a big plug for Apple Pay and small business.
If you're not familiar, Apple Pay is a way for consumers to store cards on your iPhone. They can then pay for items at participating locations, by simply holding the phone near an enabled device and with the iPhone's finger print reader, authorize the purchase. This eliminates the need for a customer to locate their physical card. Why is this important to you? Well, square just made this digital wallet concept a lot more realistic. Before, it was only larger chains who could afford to upgrade their equipment to be compatible with the service. Now, Square has made it possible for anyone to accept payments via Apple Pay. Hell, you can even accept Apple Pay at a garage sale if you have the device.
Lucky for us small businesses, Square has been an early adopter and has been working on the hardware to make it easy for small businesses to get on board. During Apple's presentation, it was announced that Square is now accepting pre-orders for the free device. It's really quite simple to get it too. Simply go to Square's website, choose 'Reserve Your Free Reader', sign in with your existing account and follow the instructions. Keep in mind, you will also use this same device to process cards with the embedded chip that are being assigned to consumers. They will remind you of this and will also explain that you will be initially charged the $49, but once you start processing payments with it, you will be reimbursed your processing fees up to the $49 within the first 3 months.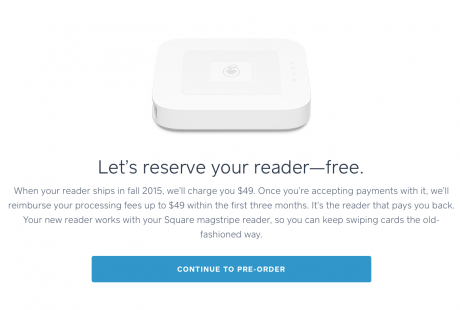 Keep in mind, this is a pre-order and that Square won't officially launch it until the Fall 2015. It still doesn't hurt to be ahead of the game though. I hope this post helps you out. Also, feel free to reach out if you have any questions or if I can be of any assistance to you and/or your business.